7 Side Hustle Ideas To Make Money Online [2023]
The Internet is the perfect platform for entrepreneurs, professionals, and side hustlers just like you to generate income online.
Some of these opportunities not only give you financial freedom but require minimal time which means you won't have to worry about burnout again! This is important because you can optimize your income by keeping your full-time job if you'd like, and adding additional income streams through various side hustles require minimal time.
Here are eight of my favorite ways to start making money online:
Start Your Own Blog
One of the OG ways to make money online is by starting your very own blog. With a little work, most people are able to make a few hundred dollars every month by utilizing affiliate marketing and display advertising with platforms like Google AdSense.
The key to blogging is choosing the right topic that allows you to scale both content and traffic. Passion is important, but it's important your passion aligns with profit if you want to earn a real income online.
What do you mean by that? Great question! Let's say I loooove Sushi (which I do!), I need to ask myself how that love can be monetized to the max. While I could write about my favorite Sushi restaurants, I'm not going to get much in return other than goodwill — affiliate marketing is out of the question and I'm probably not going to make much with display ads, for example. However, if I expand my content to write about how you can make Sushi at home and what type of gear to use, I then can use affiliate links to earn a commission every time one of my reader's purchases that gear online.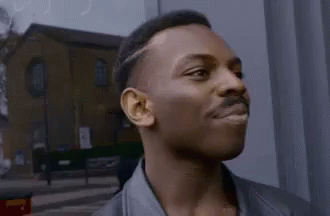 Create An Online Course
Think about it… there's a very good chance you have more knowledge about a certain skill or subject than the general population. What is it? Well, only you'd know, but it is probably something you're pretty passionate about. This may be the topic that you'd consider for a blog, but another way to monetize this part of your life is by creating an online course that teaches others some of what you know.
An online course will have similar content to a blog, but it is structured differently. Instead of writing blog posts, you'll create sections and quizzes to educate your students.
There are a ton of different platforms to create courses — some of the most popular are LearnDash and Thinkific. These platforms are either hosted for you or self-hosted on your WordPress website.
Once your course is created, think of ways to expand your offerings. For example, many course creators sell hands-on training, coaching calls, and private Facebook Groups for an additional fee.
Become A Freelancer On Fiverr or Upwork
An easy way to be your own boss is by selling on sites like Fiverr (ie being a freelancer!). One of the most popular services is Virtual Assistance, but Fiverr has many categories, including design, writing, and even video production. Since Fiverr services are virtual, you can help with pretty much any business task that doesn't require you to be at a business physically.
Platforms like Fiverr, Upwork, and Flexjobs have freelancing jobs across every industry. Amazon Mechanical Turk (MTurk) is another option, that offers jobs to individuals where they can complete microtasks. MTurk income depends entirely on the quantity of work you do so the more items you work on, the more you can earn.
You can earn upwards of $60 an hour by working on these types of platforms, and it really is dependent on how you promote yourself. The better job you do of that, the more you'll earn!
Publish An eBook on Kindle
Circling back to writing, if blogging and course creation isn't for you, spend some time publishing your very own book. It's much easier than it sounds!
Platforms like Amazon Kindle make it easy to self-publish and market your own ebook on their platform. Alternatively, you can create your own website and sell your book as a downloadable PDF using tools like WooCommerce or EasyDigitalDownloads.
Since you own your content, you get to decide how much your book sells for. While bestsellers are typically $10 per book, this adds up over time — and probably much quicker than you'd think thanks to Amazon's large customer base.
Create YouTube Videos
While you may not get instant fame like you would from a Hollywood movie, you can earn just as much money by creating YouTube videos. In fact, thousands of YouTubers make life-changing income on the world's most popular video platform.
Just like blogging, it's important to choose a topic that you have passion for and is easy to monetize. Once you figure that out and start creating quality content, you'll be able to monetize your YouTube account through YouTube ads and affiliate marketing offers that will slowly add up to be a reliable side income.
Make sure to spend time creating catchy titles and thumbnails and utilizing your other marketing channels to grow your views, likes, and subscribers.
Eventually, you'll be eligible to become a YouTube partner which means you'll earn even more by getting a share of YouTube Premium subscription fees.
Sell Your Photographs
If you're good with a camera, then you already have the skills for another income stream! This is a side hustle that has been around for years but has become easier with the Internet thanks to sites like Shutterstock, which pays consistent dividends.
It's easy to upload images to services like Getty Images and Adobe Stock — these platforms are eager to add more photos to their archives since they sell them to various magazines, newspapers, and designers. You'll earn royalties for every sale!
Great, long-lasting photos are of scenic areas, cultures and traditions, and other points of interest. Simply point, click, and upload. Yes, you can even upload photos taken from your iPhone.
Start A Podcast
Another way to broadcast your knowledge and passion is by starting a podcast. Audio-first content has become super popular over the last few years. There are podcasts in nearly every niche out there.
In addition to being the host, you can bring in guests and involve your listeners in various ways to make your show more engaging. It's all about building your brand!
Your podcast can be monetized through sponsorships and affiliate marketing, similar to YouTube.
While you need to sign up for podcast hosting, most hosts bring your show to top platforms like Spotify and iTunes which make the small hosting fee worth it! In addition to hosting, you'll need a computer and audio recording device (though your iPhone will work just fine to get started for this one, too).
It's Time To Get Started!!!
Look, there are hundreds of ways you can make money online — these are just eight of them. Put your brain to work to figure out what aligns best with your interests and then get to work. Yes, it's going to take quite a bit of work if you go the creative route, but many of these ideas will bring a steady stream of income for years to come. They may even turn into a full-time business!